Rooftop solar loans made
easy
affordable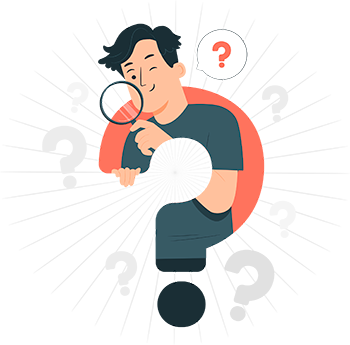 What is a rooftop solar loan?
A rooftop solar loan is a financing option that allows you to purchase your own solar power system or pay for the installation costs upfront and then repay the loan over time. The loan can be taken from a financial institution like us and repaid monthly with interest over a set period of time. Rooftop solar loans are designed to make going solar more affordable for MSMEs, firms, residential properties, hospitals, hotels, etc. They're a great way to take advantage of the many benefits of rooftop solar without having to pay the full cost upfront.
Our rooftop solar loan features
Maximum Loan Amount
Get upto 75% of the system / installation value.
Loan Repayment Period
Maximum solar loan repayment period is upto 4 years.
Low Interest Rates
Lowest possible interest rate for your solar project.
Lightning Fast Approval
Get your solar loan scheme approved within 7 working days.
Our Expertise
Over 3 decades of extensive experience in asset financing.
Rooftop solar systems generate power from the sun, so they help you use renewable energy instead of fossil fuels. solar panels don't just reduce your carbon footprint and save you money—they also help you stay true to who you are as a business, and make it easier than ever for you to find new customers. Once installed, the solar panel system will generate clean energy for years to come without any additional costs except for maintenance and repairs needed once in a while. However, buying rooftop solar panels is an expensive proposition even if you plan to pay for it in installments. This is where a rooftop solar loan comes into play.
Rooftop solar financing benefits with us
Our solar loan is ideal for residential, commercial and industrial customers with a property that's eligible for solar panel installation. Our rooftop solar financing allows you to take advantage of a number of benefits including:-
Here are some reasons why you should work with us:
They provide a return on investment that can save you money on energy costs, boost the value of your business or home and help protect our environment by reducing carbon emissions.
After the initial investment, you will see lower electricity bills every month because you own the system instead of leasing it from a third party.
The power produced by your rooftop solar system is guaranteed to be used on site to offset your utility expenses and maintain the same level of service at all times.
In an effort to increase the use of solar rooftop energy, the Ministry of New and Renewable Energy is offering a tax benefit of 40% on investments. The accelerated depreciation allows commercial and industrial users to depreciate their investment in solar energy at a much faster rate than other assets.
A collateral-free loan for a solar power plant is a unique offering that is not available with any other player in India. It allows you to borrow up to Rs.15 lakhs without pledging any asset as collateral. The loan amount, repayment tenure and interest rate will be decided by your credit score and the size of your project.
Eligibility criteria to avail our rooftop solar loan
Bureau Score more than 650
At least one owned premises
Business vintage more than 3 years
Documents required to avail our rooftop solar loan
3 Years Balance sheet and ITR
GST Returns for the current year
KYC - of partners/owners/directors and firm
Residence & Factory ownership proof
Proforma Invoice / Quotation
Latest 6 months electricity bills
Frequently Asked Questions
A solar lease is a contract with a third party to install, own and maintain your rooftop solar system. A solar loan is an agreement with a financial institution to pay back the cost of your rooftop solar system in monthly payments over time.
There are many reasons why you may want to consider getting a rooftop solar loan:
- Save money on your electric bill
- Do your bit for the planet by reducing your carbon footprint.
- Reap the financial benefits of going solar, such as reduced electric bills and tax credits.
To increase the usage of solar rooftop systems, the Indian government is offering an accelerated depreciation of fixed assets related to solar power plants. The offered rate of acceleration is 40%.
This allows commercial and industrial users to depreciate their investment at a much higher rate than other assets. In return, the user can then claim tax benefits on the depreciated value in a year.
If the loan amount exceeds 50 lakh, land/buildings or machines(as per EFL discretion) are required as collateral security.
Yes. A personal guarantee has to be given against the solar loan finance by the proprietor/ partner/ director or spouse.
Processing fees for EFL rooftop solar loan ranges from 1%-1.5% of the total amount.
The maximum solar loan repayment period is upto 4 years.
EFL believes in speedy approval, and it will take a maximum of 7 days to get your loan approved.
Our Solar loan financing is available for Salaried Professionals, Channel Partners / Dealers, Residential properties and MSMEs.