Get a machine loan that is easy & quick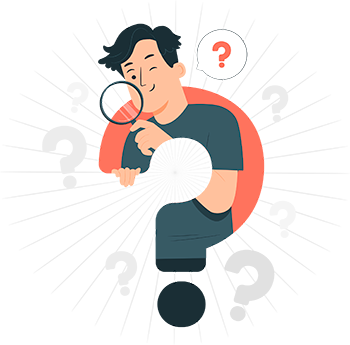 Machine loans are an attractive option for MSMEs because they allow them to get the funding they need quickly and easily. This can be especially helpful when you're in need of the cash quickly to make sure your business continues operating smoothly and efficiently.
Our machine loan features
Maximum Loan Amount
Up to Rs. 3Cr
Loan Repayment Period
5 years
Interest Rate
Flexible Interest Rate
Faster Disbursal
Within 7 working days
No Collateral Required
No need of additional collateral
Machinery loan as per your business needs
Machinery and equipment are the fundamental building blocks of any industry, be it manufacturing or service. From heavy machinery to basic equipment, these tools are essential to the productivity of any business. When you have good machinery and equipment, you can produce more goods in less time, which means you can sell more goods at a lower cost. That will allow you to make more money and bring in more revenue for your company. Hence it is important to invest in good machinery and equipment so that it will be able to perform the required function well without any hindrance. If you're looking to purchase machinery and equipment, you know that it can be a very expensive endeavor. That's why we offer a machine loan! If you're in the market for a new machine, or even if you're just looking to expand an existing one, we can help. We can offer loans for all kinds of machinery and equipment—from manufacturing plants to food processing equipment. But what exactly is a machine loan or equipment financing?
Our machine financing benefits
Looking to invest in a new machine? We've got you covered. Our Machine Loan is for businesses with high-growth potential who need capital to buy new equipment or expand their operations. It's also for companies that are looking to diversify their assets and start investing in physical assets instead of just cash.
Here are some reasons why you should work with us:
Our Machine Financing allows you to pay off your machine over time, using profits from your business. This means that instead of using cash from other sources to finance your new equipment, you can use the profits from your own business—which will help keep your cash flow strong and steady.
It helps you reduce your stress on working capital by allowing you to finance the machines that you need to make your business run—and this means fewer headaches for you!
Electronica Finance Limited is an RBI registered NBFC. Our team knows what manufacturers need to succeed, and we have the knowledge and experience to make sure you get the best machine financing deal possible.
If your business is growing but needs more capital than your current bank can offer, We can help with additional funding for expansion projects.
Our dedicated team of experts will work closely with you throughout the machine loan application process to make sure you get the best possible rate and payment plan that fits your business needs and budget.
Eligibility criteria to avail our machinery loan
Bureau Score more than 650
At least one owned premises
Documents needed to avail our machine loan
3 Years Balance sheet and ITR
12 Months Bank Statements of all Banks
GST Returns for the current year
Residence & Factory ownership proof
Proforma Invoice / Quotation
12 months electricity bills
Frequently Asked Questions
You can apply for a loan by doing any of the following:
You can finance any type of machinery from Engineering, machine tools, Plastic, Printing, Food Packaging, Wood Working, Textile industry.
We determine your loan eligibility by looking at your income, expenses and assets. We also look at the type of machine you are applying for and the manufacturer. We do not ask for a minimum credit score. If you have good income and are financially responsible, we can help you get approved for a loan.
You will need to provide financial statements, tax returns and other documentation mentioned in the documents required section. Post that, you need to fill out our application and send it to us. We will review your application and contact you if we require any additional information or documentation.
Once we have received all of the information needed to review your application, you will be notified of our decision within 24 hours via call. If we need additional information, this process may take up to 72 hours depending on the nature of the request.