Take your Small Business to the next level.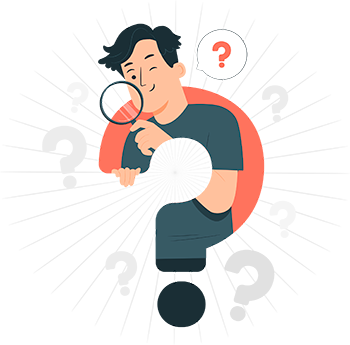 What is a Microfinance Loan (Emerging Enterprise Loan)?
Microfinance loans (Emerging Enterprise Loans) are small loans that are often given to people who don't have a lot of money or credit. Microloans can be used by anyone who needs to borrow money to start or expand their business.
Features of EFL's Emerging Enterprise Loan
Maximum Loan Amount
Our microfinance loan starting from ₹75k up to ₹25 Lacs.
Property as a Collateral
Requires business or residential property as collateral.
Interest Rate
Our microfinance loan offers a flexible interest rate.
Quick Loan Process
No lengthy and complicated application process.
Quick, Easy & Simple Microfinance Loans
The unorganized sector is one of the fastest growing sectors in the country. But it is also one of the most under-served. Microloans are a great way to help people in this sector get started and grow their businesses. Small shop owners, grocery store owners, small and marginal farmers, mechanics, repair shop owners, small garage owners, tailors, food cart owners, fruit and vegetable vendors, travel agents, auto drivers, milk dairy owners and other small vendors can now get timely financial support for their small business through Microfinance loan facility by EFL. If you are in need of financial support for your small business we can help. We are a company that provides timely financial support for your small business. Our team will guide you through the entire process and make sure that you get the loan that meets your needs.
Benefits of Our Emerging Enterprise Loan (Microfinance Loan)
Our Emerging Enterprise Loan is an excellent choice for businesses looking to take their business to the next level. We offer Emerging Enterprise Loans tailored financing for emerging businesses that want to become established enterprises. We understand how hard it is to get started and we want to help make sure that doesn't stop you from reaching your goals.
So why should you choose Our Emerging Enterprise Loan?
Get a loan for daily business operations
Emergency cash requirements
To purchase products to sell
Purchase of raw materials
Quick loans for machinery purchase
To pay rent to shop owners
Eligibility criteria to avail Emerging Enterprise Loan (Micro Enterprise Loan):
Good Loan Repayment history
Business vintage of over 3 years
Adequate monthly cash flow to serve EMIs
Please Note: The above criteria will increase your chance of getting a loan, but it is not a mandatory requirement.
In order to avail Microfinance Loan, the following business documents are required:
Identity Proof, Address proof, Age Proof and Signature Proof
1. Loan Amount less than INR 10 Lakhs - Last 6 months Bank statements.
2. Loan Amount INR 10 Lakhs & Above - Last 12 Months Bank statements.
Salary Slip / Salary Certificate
Income Tax returns for the Last two years for self-employed category (If available)
Kachha / Pakka Records (To be available at the time of Login or maximum at the time of PD but certainly not after PD)
If available to be provided else not mandatory for Less than Rs 5 lakhs cases
For Cases more than Rs 5 lakhs, some verification documents to be available
In the name of Borrower or the Owner
Property Documents to be provided at the time of Login, In case few doc are pending PD can be completed
Frequently Asked Questions
The amount you are eligible for will depend on the purpose of the loan and your personal or business credit rating. Under Micro LAP you can get a loan starting from ₹75k up to ₹25 Lacs.
It usually takes 1-2 weeks from start to finish if we have all of the information needed upfront from the borrower(s).
To apply for a loan, simply fill out our online form. We will contact you within 24 hours to discuss your options and answer any questions you may have.
Applying for a Micro LAP loan through us is fast and easy. Once we receive your application, we will review it and contact you with approval or denial within 24-48 hours (business days only). If approved, the funds will be deposited directly into your bank account within one business day after funding approval.
Be sure you have all your paperwork together and be ready to provide information about your business and personal finances when asked.
Yes. If loan amount exceeds ₹75k then you need to give Residential/Commercial property as a collateral.