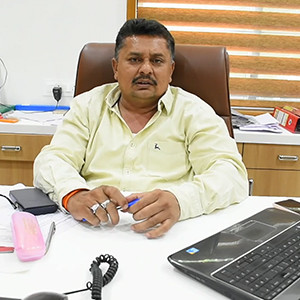 Mr. Vijayraj Jadeja
Raj Engineers
Background:
M/S Raj Engineers was started by Mr Vijayraj Jadeja in 1999. from a rented premises and one machine. M/S Raj Engineers is involved in business of manufacturing of Spare Parts, Pump Spares, Surface Grinding Machine Parts, Broaching Tools, Industrial Impellers, Gauge Exporter in India, Plain Ring Manufacturer, Electric and Textile Spare Parts.
EFL Role:
Electronica Finance Ltd funded the 1st Machine of Ace Designers in 2008 to M/s Raj Engineers. Till Date EFL has funded 6 Machines to M/s Raj Engineers, through their machine loans and they have been instrumental in the growth of the firm.
Current Situation:
Presently the company has 3 Sheds and 8 CNC and 2 VMC with 30 employees.
Customer's Statement about EFL:
"Simple Way Funding for Small Unit"