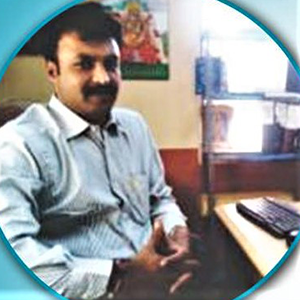 Mr. Satish K
Triton Engineering
Background:
Entrepreneur Mr.Satish. K has astounded us with his 'Empowered Dreams' story. Read it to believe it!

At the beginning, I was managing the entire show including production, delivery, accounting, finance, etc. I was planning to increase my operations in the second year. In that process, I came across banks. The bad experience in the loan sanction process and complex documentation requirements made me drop my expansion plans.

During this time, one of my friends, Mr. Arun, told me about Electronica Finance Limited (EFL). To my surprise, EFL supported us beyond our expectations. We took the first machinery loan of INR 3 lacs from the company and we bought the first automated machine and the journey started. This loan marked a turning point in the journey of Triton Engineering. After this, one by one, we added six machines in this unit.

We took over CNC Engineering in 2011. This was followed by another takeover of a company in die casting in 2012. Soon, we had 24 CNC turning and 6 VMC machines and we began manufacturing for Gabriel, MINDA, Robert Bosch and Sundaram.

During this journey, EFL gave us much needed direction and finance and supported us all along the way.