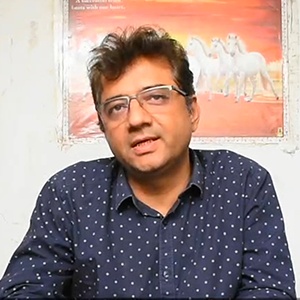 Mr. Nimesh Gajjar
Shri Vishwakarma Mould
Background:
Mr. Nimesh Gajjar has done Engineering in Plastic Line from CIPET. With technical Experience he started and healthy experience of the market, Mr. Nimesh Gajjar, Hemant Gajjar & Pradip Gajjar are brothers who together started their firm in a small rented premises in the year 2000. The business was started with only 1 Drill Machine & 1 Lathe Machine and no employees and zero turnover.
EFL Role:
When he started his business, Nimesh Gajjarwas into job work for die moulds of plastic items. He purchased his first VMC without any support from banks or financial institutions. At that time he got support from EFL and the machinery loan was provided without collateral of any property.
Current Situation:
At present Mr. Nimesh Gajjar has a total of 7 VMC Machines, 2 CNC Turning Centre, 4 Injection Molding Machines, 1 Shaping Machine, 1 Grinding Machine, 1 DRO Milling Machine & 1 Double Column Machine (MAZAK ). There are 50 Employees worked in this premises. Total turnover of the firm is around Rs3.50 Cr to Rs4.00 Cr.