Business Loan Online for Small Business Owners & MSMEs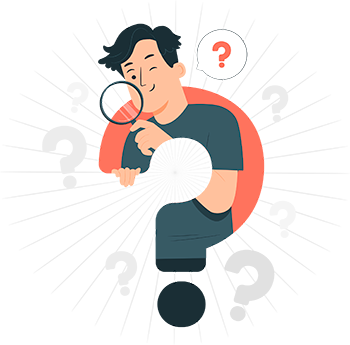 A business loan is a type of loan that is used to start, grow or expand a business. Business loans can be used for many purposes, including equipment purchases, expanding current operations, debt refinancing, startup costs, working capital, inventory purchases, real estate purchases and more.
Our business loan features
Used Machines as Collateral
Use your equipment or machinery (upto 12 months old) as collateral.
Unsecured Business Loan
Unsecured business loan for MSME's.
Affordable Interest Rates
We offers affordable interest rates.
Faster Disbursal
Pre-approved loan for business owners within 3 working days.
Maximum Loan Amount
Maximum business loan amount of upto Rs. 50 lakhs.
Get a Business Loan: It's Time to Grow Your Business
Businesses of all sizes need access to financing, especially small businesses and micro-enterprises (MSMEs). In fact, many would say that one of the biggest obstacles to starting a business is lack of funds. Business loans online are a great way to get the capital you need to grow your business. They can help you start a new business, expand an existing one or even buy out a partner or investor. Without the capital, you can't grow your business and keep it running smoothly. This is where a MSME business loan comes in handy. It's an easy way to get instant cash without having to sell off assets or go through the hassle of applying with banks.
Electronica Finance Limited business loan benefits
Here are some of the benefits that you can get from our business loan for MSMEs and startups:
The application process is simple and straightforward, with no hidden costs or fees. Just fill out an online application form and wait for approval.
We approve business loans within a quick span of time after receiving all required documents from applicants. This helps businesses start their operations quickly and efficiently with minimum delays in getting their funds disbursed upfront.
You can choose the repayment option that suits you best. Repayment can be made in equal or unequal monthly installments, at the borrower's convenience.
Access to a large sum of money without having to go through the stress and hassle of having to approach several banks individually.
A business loan from us can help your startup or MSME grow. You can use it for investments in stock, raw materials, machinery and equipment, new hires, and other business activities that will help you expand.
Eligibility criteria for a business loan from Electronica Finance Limited
Bureau Score more than 700
Please Note: The above criteria will increase your chance of getting a business loan, but they are not mandatory requirements.
Documents needed to avail a business loan from Electronica Finance Limited
3 Years Balance sheet and ITR
12 Months Bank Statements of all Banks
GST Returns for the current year
Residence & Factory ownership proof
12 months electricity bills
Frequently Asked Questions
You can apply for a loan by doing any of the following:
To apply for a Business loan click here.
Give us a call at 08390304246
Send us an SMS to 08390304246
Mail us at [email protected]
Business loans can help you start or grow your business. You can use them for many things, including buying equipment or inventory, making improvements to your company's facilities, hiring new employees and other business needs. You may also be able to use a business loan to pay bills, cover payroll costs and make repairs.
There are many factors that affect your chances of being approved for a loan, but some things that will definitely improve your chances include having good credit history, being able to demonstrate that your business is profitable (or will be profitable), and being able to provide collateral if necessary. The more organized your paperwork is when you apply for the loan (and throughout the process), the easier it will be.
Any type of business can apply for a loan with us. We provide loans to start-ups through to established SMEs.
You'll want to gather some financial information first (like tax returns and profit-and-loss statements), then take several minutes to fill out our application form. The whole process should take less than 30 minutes!