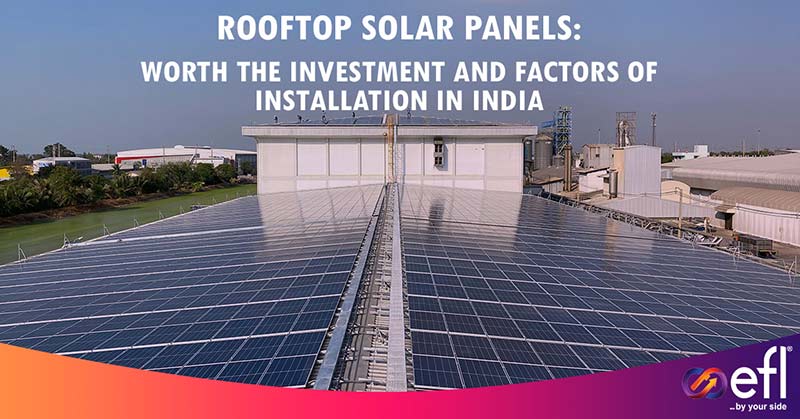 Today, India is one of the world's fastest-growing economies, seeking to touch the 5 trillion GDP. Powering this ambitious drive is the massive use of electricity in factories, warehouses, SEZs, educational institutions, hospitals, and office buildings.Energy bills form around 15% of operating...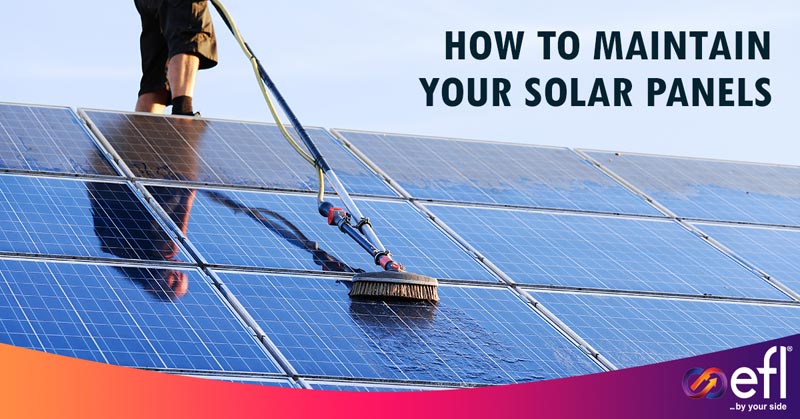 By admin | December 17, 2021 Solar rooftops, as compared to other energy sources, require relatively low maintenance to function properly. That's one of the many great things about them! The only maintenance they need is the regular removal of...
By admin | November 24, 2021 With the rising number of gadgets and electrical appliances that we are dependent on, electricity bills costs are going up by the day. But, did you know there is a way to offset these...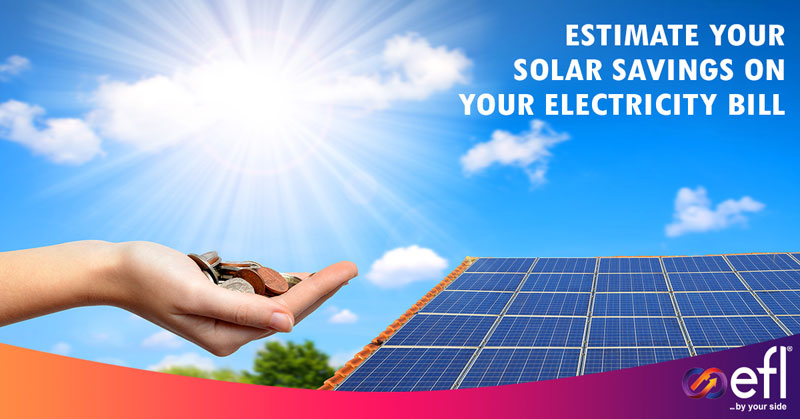 By admin | November 15, 2021 With climate change and issues with the environment rampant all over the world, the need to preserve energy has become increasingly important. And with so many people currently facing financial turmoil, the need to...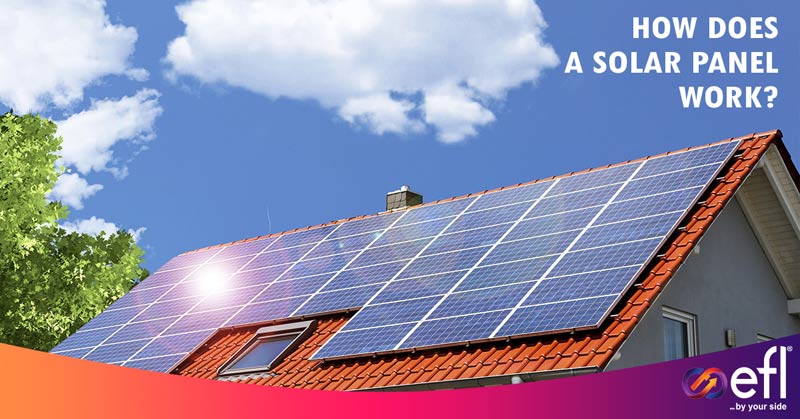 By admin | November 10, 2021 Fossil fuels are quickly being seen as a non-sustainable means of energy with global fluctuations in price and volume, causing the world to turn towards alternative solutions. The sun is an inexhaustible source of...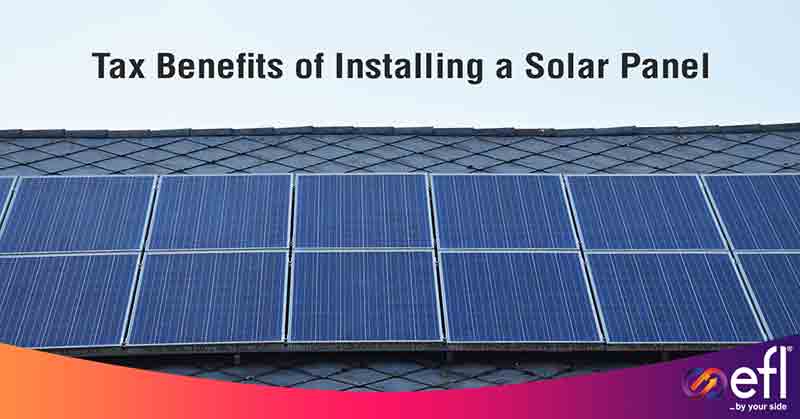 By admin | October 11, 2021 One of the chief operational costs of running a business is due to electricity consumption. And when a business needs to increase its output, electricity costs also rise proportionately. This is equally applicable to...
By admin | July 21, 2021 Take advantage of a quick Rooftop Solar PV installation loan.. Till a few years ago, solar energy was for the rare eco-friendly project. Standard electricity was the choice of millions with its low cost...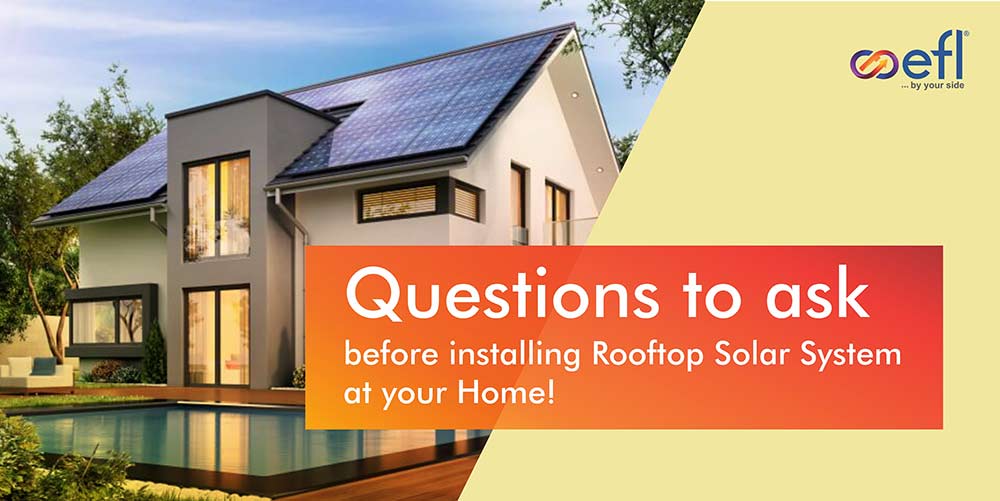 By admin | March 19, 2021 Looking to install a rooftop solar system at your home? Here are some important questions you should ask: What is the scope of solar energy? Solar energy is gradually becoming a commonly used source...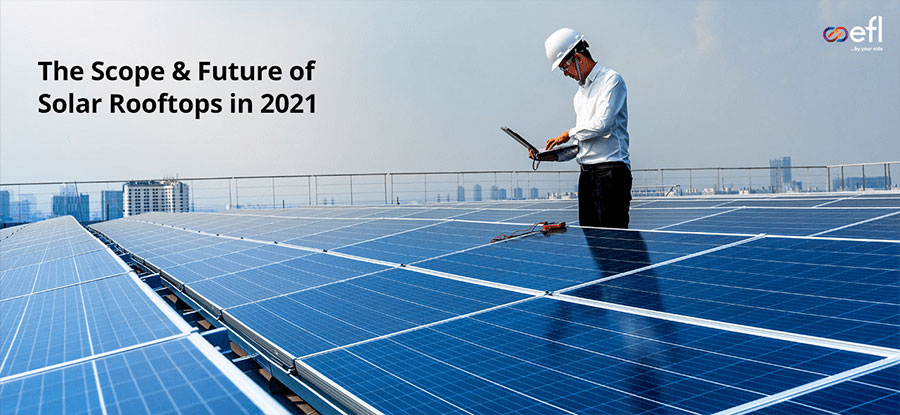 By admin | March 19, 2021 There is hardly anyone who isn't afflicted by the sky-rocketing monthly energy bills. You may not be able to cut down your power requirements, but you can definitely reduce the bills. Well, how? Nature...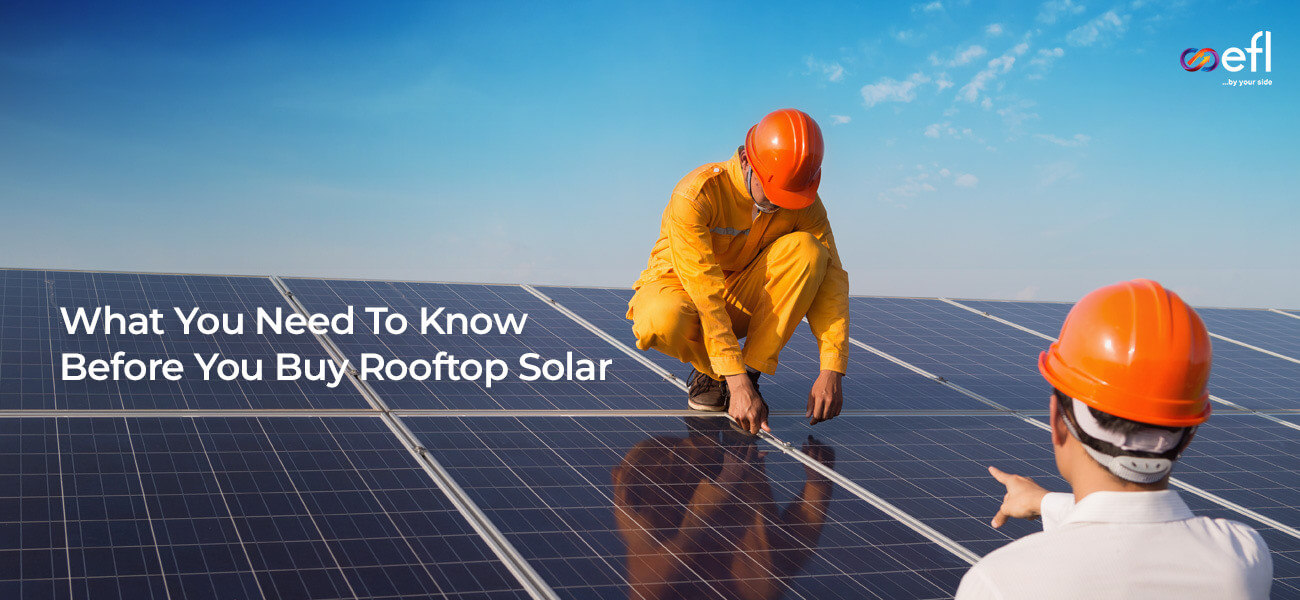 By admin | March 19, 2021 As we are aware of the skyrocketing levels of Carbon footprints and other greenhouse gases, we should also know that it's not just about being aware but applying the environmentally friendly options in our...